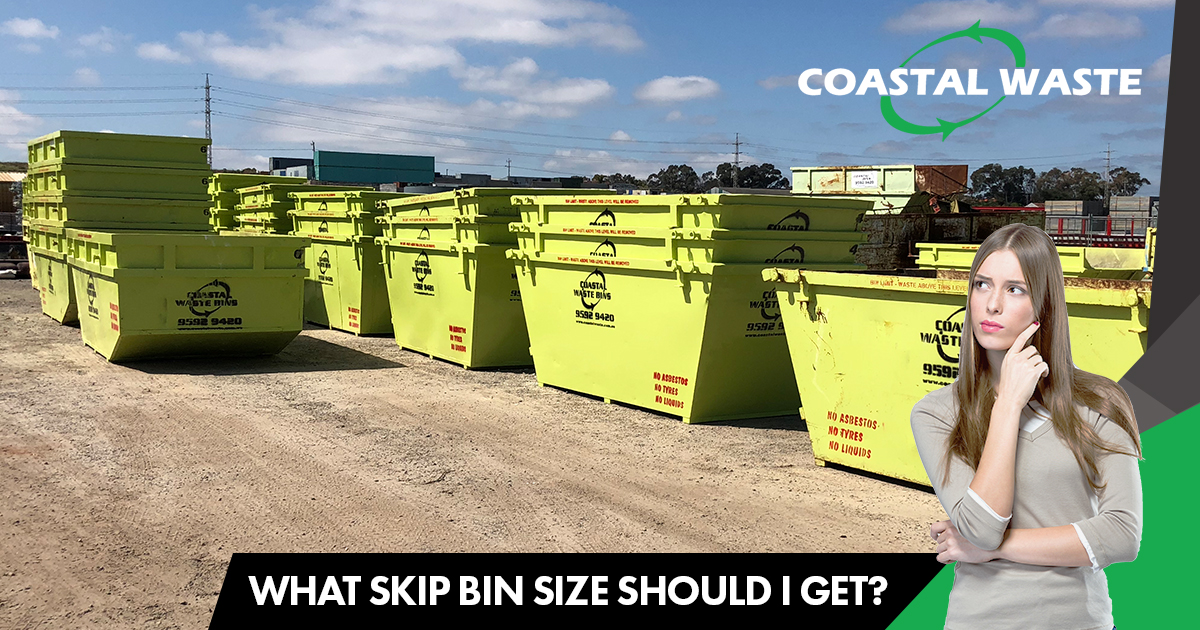 When it comes to rubbish removal in Perth, there is a range of skip bin sizes to consider.
Whether you need a mini skip bin hire, have a massive load to be shifted to a recycling centre in Perth or you are operating a construction site or industrial operation with regular waste management requirements, Coastal Waste has you covered.
We stock a wide variety of skip bin sizes for all rubbish removal purposes in Perth and this article will give you a guide on which size is right for you.
Garden and Household Waste Skip Bins
A 2m3 mini skip bin hire may be the appropriate size for you if you are decluttering your home or need to remove all the junk in your shed or garage. Despite its small size, this container can take the equivalent of several trailer loads of garden waste, boxes, or several bin bags.
On the other hand, if you're moving house and have a lot more items to throw away, such as furniture, books, clothes and garden waste, then a 3-4m3 skip bin is your best option. Our team collects and disposes of all types of waste, so you don't have to worry about sorting or organising your waste.
Waste from Construction and Building Projects
Skip bins help construction projects become more sustainable. And here at Coastal Waste Management, we offer to skip bin hire and removal services to a number of local contractors. We offer a range of skip bin sizes, including 4m3, 6m3 and 10m3 bins. You can have a skip delivered and collected or exchanged with another empty skip anywhere in Perth.
Our heavy-duty skip bins are also ideal for large-scale projects such as kitchen renovations, major remodels, or house clearances. It might be better to use one of our 6m3 or 10m3 skip bins if you have bulky or unusual items, such as office furniture. Skip bins of this size are ideal for long-term projects, and we can deliver and pick them up when it is convenient for you.
We can deliver and pick up extra-large skip bins, too
You can hire our 10m3 extra large skip bins at an affordable price if you need a larger skip bin than the standard offering.
The huge capacity of these skip bins makes them a popular choice with industrial clients and renovators alike. These are big enough to handle a full home clearance, or you can hire a skip for long-term industrial waste disposal.
If you need rubbish removal in Perth, but you're unsure whether you need mini skip hire, an industrial-sized bin or something in between, give Coastal Waste a call at (08) 9592 9420 or 1300 110 132.