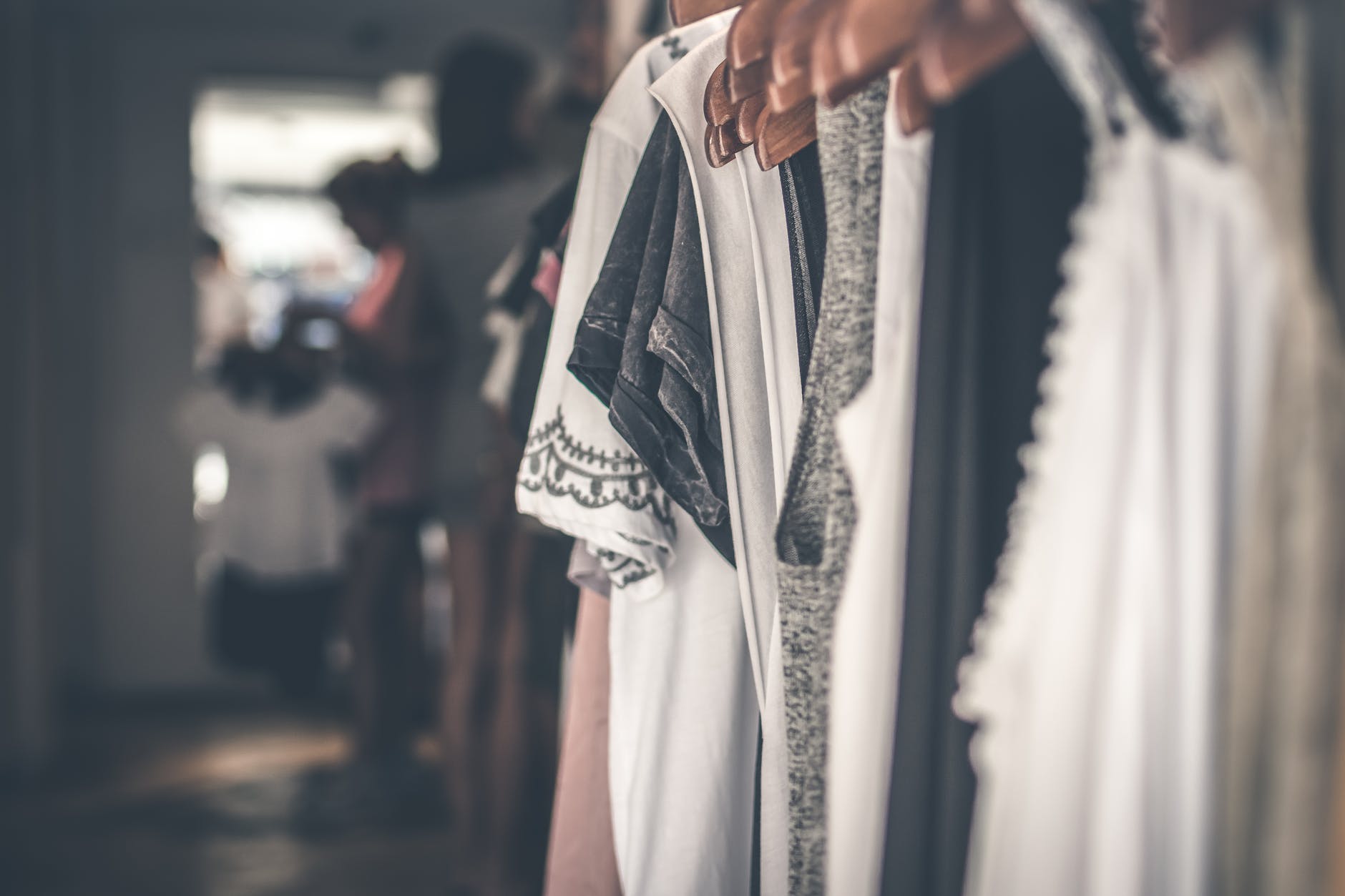 What better time to declutter your home than winter? Spring cleaning can make you feel trapped indoors during nice weather – try winter cleaning instead! When the weather is too cold for outside fun, you can have a party of your own indoors. If you like to organize stuff, this will be the perfect winter treat. And if you're not a fan of organizing things, give it a chance, it can get really interesting! Read on if you want to find out how decluttering your home can be turned into an exciting, beneficial task.
Don't Be a Hoarder!
We all like to cling to things we probably know we will not use any time soon: that catalogue that you said you were going to read months ago, but still haven't gotten around to reading; those jeans you've been hoping would make a fashionable comeback next season; that old, scratched pan which was a gift and you feel guilty about throwing away; and so on and so forth.
However, once you make the decision to declutter your home and get rid of unnecessary items, the house will seem much neater, and might even look bigger! A smart home management strategy is a smart way of living, saving money, and helping the environment. It's true, by decluttering your home you are being eco-friendly. And if you have a lot of things you need to get rid of, there is a smart and efficient way to do it: skip hire Perth.
Hiring a skip bin will make your life easier and make your carbon footprint smaller. You can use a skip bin to recycle, too. Do not think twice, for this is the ultimate waste management strategy. So, what can you finally throw away, donate, or simply get rid of this winter?
1 – Old Clothes
Almost everyone has an item or two – or even ten – in their wardrobe which is old, worn out, or simply never used because the owner is waiting for the right occasion to wear it. What is a more suitable time that wintertime to make somebody else happy with a small act of kindness? If you have not worn some of the clothes you have in your wardrobe in a long time, or if you have not worn them at all, it is high time to think about donating those extra clothes.
That way, you will finally free up some space in your wardrobe and fill the wardrobe of someone who is in need. Go through each piece of clothing in your wardrobe and think about when the last time you put it on was. If the answer to that question is "a long time ago", put it in your donation pile. You can do the same thing for items you have never worn if you have such items in your wardrobe.
If you bought something that turned out not to fit and never managed to return it, you can now put it to good use. If you've been saving old clothes that your children have outgrown, those can be donated, too. Another useful strategy you can use is to take a look at a piece of clothing after washing your clothes. If you find a clothing item that does not suit you anymore, you can put that into the donation pile as well. This does not only apply to shirts and pants, but also to coats, boots, shoes, etc. If you have not worn a pair of shoes in a long time, you can think about donating them.
However, most donation centres won't take heavily used items. As a rule of thumb, if it's dirty or beat up enough that you can't see someone wearing it, don't donate it. If you have items like these that are just crying to be thrown in the trash, hire a skip bin or two, and throw them in there along with all your mismatched socks.
2 – Old Pots and Pans and Tupperware
After decluttering your wardrobe, it is time to open your kitchen cupboards. Just as with your wardrobe, you probably have an excess of pots and pans in your kitchen cupboard, or at least some decades-old Tupperware, some of which it is time to get rid of. Cleaning out your kitchen can make putting away dishes easier and make your kitchen more efficient. If your pots and pans are still usable, but you want to replace them with new ones, or you have more of them than you need, you can always donate them. You can also check silverware and serving sets – if you no longer have a full set, it might be time to donate the pieces and buy a new set. On the other hand, if your pots and pans are unusable, you can throw them in the hired skip bin, where they can be recycled afterwards by a waste management company. The same applies to your plastic food storage containers. If your Tupperware containers are old, scratched, cracked, or cloudy you definitely should consider throwing them away. Scratched containers can harbour bacteria that help spoil your food, and older plastics can degrade over time, releasing harmful chemicals into your food. Additionally, if you have some unmatched Tupperware lids, or other similar plastic food storage containers, there is really no reason to keep them in your kitchen cupboard. Free up some space and put those in that skip bin as well.
3 – "Spare" Beds, Chairs, and Mattresses You Never Use
Next in the decluttering line are the beds, chairs, and mattresses you rarely, or never, use. If you live in a big house with multiple rooms, stop for a minute and think about what furniture has not been sat on or slept on for a long time. Maybe your child moved out of your home years ago and you are keeping the furniture in their room if they sometimes decide to sleep over? Or perhaps you have a guest room that you rarely or never use. It is high time to dispose of that old furniture, as it has surely harboured enough bacteria for one lifetime. You probably know some of the gross facts about the buildup of skin and bacteria in old mattresses; the same ideas apply to old couch cushions and throw pillows. If you have a pet, removing old furniture can help your house smell clean and control allergies. By getting rid of all unnecessary old beds and sofas in the house, you will have the opportunity to turn some rooms in the house into something new – another chance to get creative! The same applies to old chairs that you have. If you keep some of the old or half-broken chairs in your house because they have sentimental value to you, take a picture of them and toss them away in the hired skip bin. Remember, dining sets are only useful if you have the right number of matching chairs for the table – if your chairs are so old that some of them have broken, it's time to update your dining area. Sentimentality will not save you from the bugs or bacteria that might be living there. Additionally, if your patio furniture is old and/or rusty, you should consider tossing that away in the skip bin as well. If your mattress is bumpy from both sides, and it is not as comfortable as it used to be when you first bought it, you should consider throwing it away in the skip bin and buying a new one. If you've grown tired of your current sheets, duvet covers, or pillowcases, you can donate them instead of tossing them away. The linen closet or cabinet is always a good place to check when doing a winter cleaning.
4 – Green Waste: Clear Up Your Garden
The last, but certainly a not least, thing that you can declutter is your garden. You can start by getting rid of green waste in a safe manner. Green waste is the biodegradable waste from your garden, such as grass or flower cuttings, as well as hedge trimmings. A safe waste management strategy for your green waste is hiring a green waste skip bin. Green waste is high in nitrogen and can be recycled, so here is another way in which you can be eco-friendly. Here are some useful tips on how to prepare your green waste for recycling:
put all the weeds, leaves, and grass clippings in the green waste skip bin

cut up the long branches so they fit more easily

put all withered flowers aside
Hiring a green waste skip bin is a convenient and efficient manner of waste management, no matter the amount of garden waste you have. If you follow the tips mentioned above, the skip bin company will take care of the rest; they will collect the green waste skip bin and get the green waste ready for recycling in an eco-friendly way. An important thing to remember is not to put your green waste in a general rubbish bin, as this is not eco-friendly. Now your garden will have a new look and you will have contributed to a sustainable environment and a reduced carbon footprint. There you have it, a plan for decluttering your home in the wintertime while saving money and at the same time saving the environment. Go step by step if you need to, and room by room, and slowly start getting rid of every item which has served its purpose in your life.