Looking for Skip Bin Hire in Bayswater?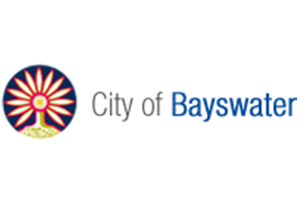 Coastal Waste is Perth's leader in skip bin hire, offering a large range of skip bins for all kinds of waste disposal. One of our frequent service areas is the City of Bayswater, and we are committed to servicing our clients in a timely and affordable manner. We understand that the City of Bayswater is primarily residential, with smaller areas of commercial and industrial business, and our range of services accommodates all of these groups. Our services range from mini skip bin hire, suitable for smaller quantities of household rubbish removal, as well as hook lift bins, suitable for larger amounts of industrial and commercial waste removal.
Our Skip Bin Fleet
Coastal Waste skip bins are available in a range of sizes and can accommodate all types of rubbish or waste. Our Skip Bin fleet includes a wide range of skip bin sizes, from 2m3 all the way up to 10m³, which is equal to 12 trailer loads! Our range of rubbish and waste removal services includes:
Skip Bin Hire
Front Lift and Lidded Bin Services
Rear Lift and Wheelie Bin Services
Secure Document Destruction
Liquid and Hazardous Waste Removal
Convenient Skip Bin Hire
Coastal Waste is committed to offering outstanding value for skip bin Hire in Perth, and we are always eager to beat competitor pricing. We provide instant Waste bin quotes, and offer convenient and easy booking through our Book-a-Bin system, saving you precious time! Additionally, we can deliver same-day skip bins if booked early in the day, and we always endeavour to deliver our skip bins as quickly as possible, to ensure an efficient service in removing your rubbish.
Leaders in Responsible Waste Management
Not only is Coastal Waste committed to delivering Perth's best skip bin hire services, but we are also as strongly committed to being leaders in recycling and responsible waste management. Since 2005, Coastal Waste has been driven to reduce the amount of waste that is deposited in landfills, by focusing on sorting recyclable waste and promoting the reuse of rubbish and waste materials. Our Zero Waste philosophy means that we provide Eco-Friendly Waste removal services for all of our customers regardless of the type of service or amount of rubbish or waste that is removed. Our Services in the City of Bayswater
Coastal Waste services the following suburbs within the City of Bayswater: Bedford postcode 6052, Embleton postcode 6062, Mayland's postcode 6051, Morley postcode 6062, Mount Lawley (part) postcode 6050 and Noranda postcode 6062.
Contact Coastal Waste today!
Contact us to learn more about our range of skip bin hire services. Our expert waste management technicians are on hand to discuss your waste management needs. Let Coastal Waste efficiently deliver your unique waste management solution!