Looking for reliable and efficient skip bin services in Joondalup? Look no further! With our skip bin hire Joondalup, you'll get waste management solutions tailored to meet your specific needs.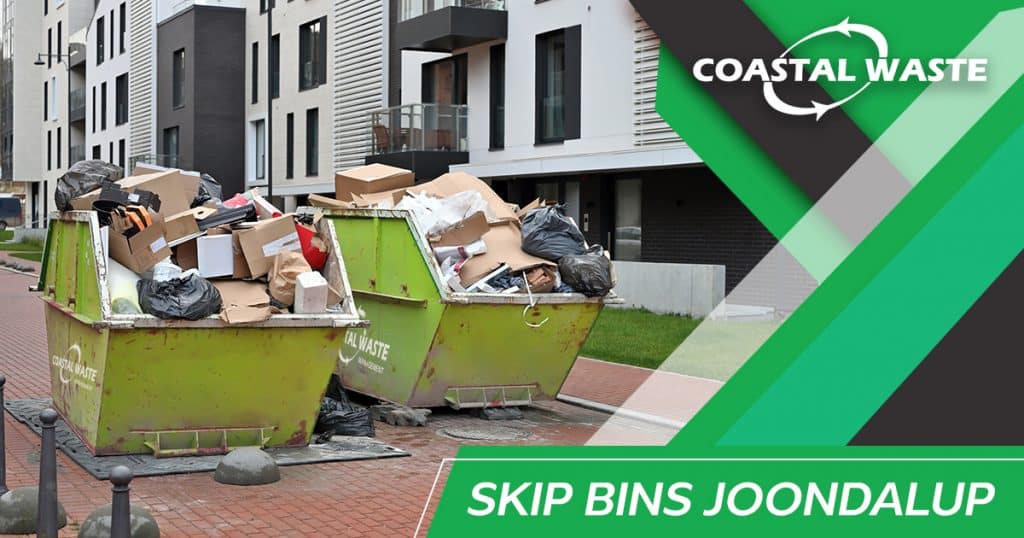 Whether you're a homeowner, business owner, or construction professional, our affordable skip bin hire services are designed to make your waste disposal a breeze. With a commitment to environmental sustainability and a wide range of skip bin sizes, we're your go-to provider for all your waste management requirements in Joondalup and the surrounding areas.
Affordable Joondalup Skip Bin Services
When it comes to affordable skip bin services in Joondalup, we've got you covered. Our team understands that cost-effectiveness is essential, which is why we offer competitive prices without compromising on quality. With our Joondalup skip bin hire services, you can efficiently dispose of your waste without breaking the bank.
We have a variety of skip bin sizes available, ensuring that you can find the perfect fit for your residential or commercial project. Our commitment to providing value for money makes us the preferred choice for waste disposal in Joondalup.
Throwables for Skip Bins
Everyday household trash
Large household belongings
Sleeping surfaces and frames
Indoor furnishings (sofas, armchairs, dining tables)
Natural debris (timber, treated pine, and more)
Structural materials (bricks, tiles, concrete)
Non-Throwables for Skip Bins
Edible refuse and scraps
Car tires and related auto parts
Propane and gas containers
Dangerous waste such as asbestos and battery cells
Liquid waste including oil and paint
Cooling appliances and freezers
*If you're not certain whether your waste type is allowed in our skips or not, we recommend contacting us first.
It Simple to Order a Skip Bin in Joondalup
Our ordering system is one of the easiest and most convenient on the web. We make ordering skip bins as simple as possible with three simple steps:
Enter your postcode.
Choose your bin size.
Determine when you want it delivered and collected.
The system will then provide you with the best price from one of our many trustable and reliable supplier delivery drivers in the Joondalup region.
Joondalup Skip Bin Delivery to Your Suburbs
At Skip Bin Hire Joondalup, we strive to make skip bin rental as convenient as possible for our customers. Our skip bin delivery service covers all suburbs in Joondalup, ensuring that you can access our high-quality bins no matter where you're located.
Whether you're in the heart of Joondalup City Centre, Currambine, or Connolly, we'll deliver the skip bin directly to your doorstep. With our efficient and prompt service, you can focus on your project while we take care of waste management. Experience hassle-free skip bin delivery in Joondalup with our trusted team.
Hassle-Free Skip Bin Hire in Joondalup
Ready to experience the benefits of our reliable skip bin hire services in Joondalup? You can contact us and let us handle your waste disposal needs. Our team of professionals is dedicated to providing environmentally friendly solutions and ensuring your satisfaction.
Whether you're undertaking a small home renovation or managing a large-scale construction project, our skip bins are ready to accommodate your waste. Don't waste another minute—book your skip bin now and enjoy a stress-free waste removal experience in Joondalup.
Joondalup Area Serviced
Frequently-Asked Questions
What are mini skip bins in Joondalup used for?
Mini skip bins in Joondalup are perfect for small-scale projects such as home renovations, garden clean-ups, or decluttering. They provide a convenient waste disposal solution for limited spaces or when you have a smaller amount of waste to dispose of. Their size range is 2m3, 3m3, and 4m3.
What can you put in a skip bin in Joondalup?
In Joondalup, you can generally put various types of waste in a skip bin, including household waste, green waste, construction debris, furniture, appliances, and general rubbish. However, hazardous materials, such as asbestos, chemicals, and liquids, are not allowed.
How much does skip bin hire in Joondalup cost?
The cheapest skip hire in Joondalup starts from $210 for a
mini skip
, making it an affordable waste disposal option for small-scale projects. The price may vary depending on the size of the skip bin and the duration of the hire.
---
Quick Overview of Joondalup
Located in the northern suburbs of Perth, Western Australia, the City of Joondalup offers a vibrant and diverse urban experience. Known for its stunning coastal landscapes, pristine beaches, and thriving community, Joondalup is a popular destination for both locals and tourists alike. The city boasts a range of attractions, including the picturesque Neil Hawkins Park, where visitors can explore serene wetlands and enjoy nature walks. For those seeking cultural enrichment, the Joondalup Art Gallery showcases a wide variety of local and international artworks. Additionally, visitors can indulge in retail therapy at the bustling Lakeside Joondalup Shopping City, which offers a plethora of shops, restaurants, and entertainment options.
In Joondalup, skip bin hire services play an essential role in maintaining the cleanliness and orderliness of the city. With its dynamic urban environment and growing population, the need for efficient waste management solutions is paramount. Skip bins provide a convenient and reliable way to dispose of various types of waste, from construction debris to household rubbish. Whether it's a residential renovation project or a commercial construction site, skip bin hire services in Joondalup ensure that waste is collected and properly disposed of, contributing to the overall cleanliness and sustainability of the city.