If you are looking for the best and most reliable skip bin hire services in Melville, Coastal Waste Management is available to deliver a cheap skip bin hire to Melville and all surrounding suburbs.
Melville is a major residential hub of Perth and we know residents have projects of all sizes that need reliable and affordable rubbish bin hire and waste management. We offer skip bin hire in Melville including mini skip bins for yard tidy-up and garage spring cleans all the way up to larger skip bins that are suitable for home renovation projects and large clean-ups.
We have the right Melville bin hire to suit your needs with skips of all sizes and prices to match your budget. You can simply book online for next-day (or even same-day) delivery or alternatively you can call our friendly local team on (08) 9592 9420.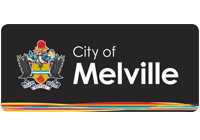 Quality Service and High-Level Customer Satisfaction
We are more than just a skip bin hire company in Melville. We are part of the local community and value customer service above all else.
Our team lives and works locally so we value the Melville community and want to forge ongoing customer relationships with all local residents and businesses.
This means you will get service that goes above and beyond. Your days of waiting for a late skip bin (or a skip bin that does not show up at all) are over. With our reliable online system, local support team and fleet of drivers in the Melville region, you can be assured of on-time delivery and collection to meet your schedule.
A Wide Selection of Skip Bins Available to Suit Your Needs 
At Coastal Waste, we know that our customers in Melville all have unique requirements. So we don't offer a one-size-fits-all service, we have skip bins available for all projects – residential, retail or commercial.
We have mini skip bins that will easily fit on your driveway or yard at your home and full-scale industrial solutions that can be moved around a job site with a crane.
Coastal Waste services the following suburbs within the City of Melville: Alfred Cove postcode 6154, Applecross postcode 6153, Ardross postcode 6153, Attadale postcode 6156, Bateman postcode 6150, Bicton postcode 6157, Booragoon postcode 6154, Brentwood postcode 6153, Bull Creek postcode 6149, Kardinya postcode 6163, Leeming postcode 6149, Melville postcode 6156, Mount Pleasant postcode 6153, Murdoch postcode 6150, Myaree postcode 6154, Palmyra postcode 6157, Willagee postcode 6156, Willetton postcode 6155 and Winthrop postcode 6150.
Additionally, if you are located in the Fremantle area and looking to hire a skip bin, feel free to check our skip bin hire Fremantle page for more info.
If you have any further questions on our skip bin hire service in the Melville region (or any other suburb in Perth or Fremantle) or you have any special requirements, just give us a call at (08) 9592 9420.