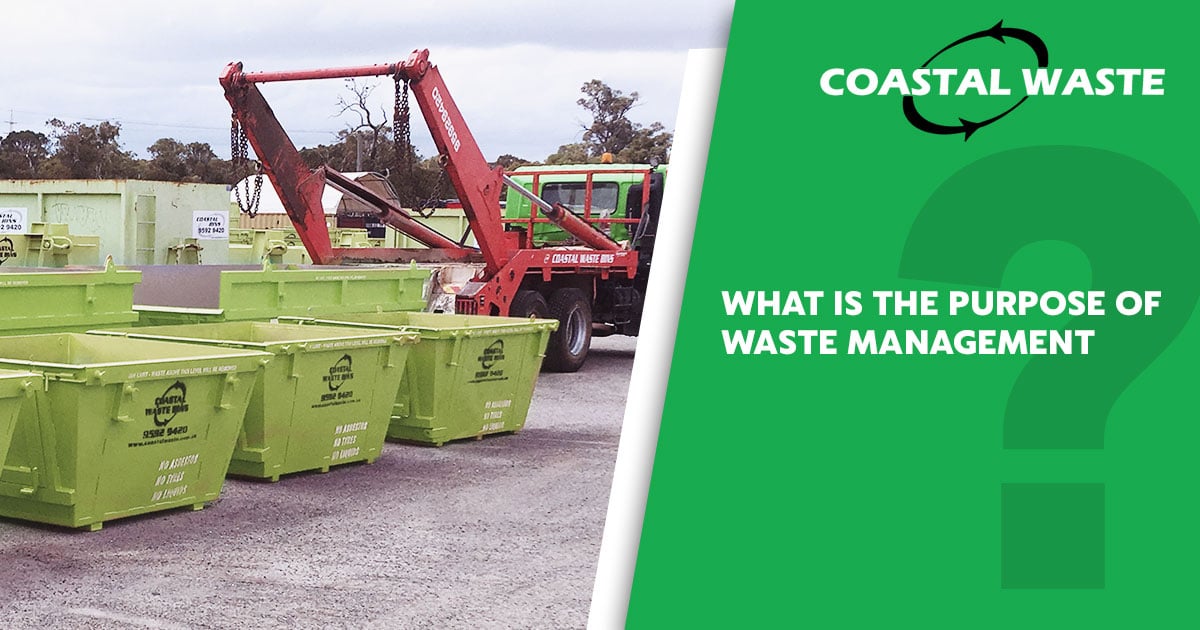 The most important purpose of waste management is to build sustainable and livable cities. Aside from preserving the environment, it is essential for households and businesses in a populated city.
When we think about environmental protection, we often think about reusing garbage components as a valuable resource (recycling). But recycling is only one part of it.
Waste management requires integrated systems that are sustainable, efficient, and socially supported.
It is a whole chained operation from waste generation, waste collection, waste transportation, waste treatment, and finally disposal.
Why is commercial waste management essential?
Commercial waste management is essential in order to keep a city clean and safe. As the population of a big city continues to grow, so does the amount of commercial waste that is produced.
While some businesses choose to simply dispose of their waste in the cheapest way possible, this can have a negative impact on the environment.
There are many skip bin hire companies that can provide businesses with the services they need to properly dispose of their waste. By choosing a reputable and reliable company, businesses can be sure that their waste will be disposed of in a safe and environmentally-friendly manner.
Starting from skip bins
One of the cheapest and most convenient ways to dispose of waste is to hire a skip bin. Skip bins are large containers that are delivered to your home or business. You can fill the skip bin with any type of waste, and then the company will collect it and take it to a landfill or recycling facility.
It fits the purpose of waste management. Skip bins are a great option for people who have a lot of waste to dispose of.
Skips bins are an extremely popular form of waste management, and for good reason. They are the cheapest and most convenient way to get rid of large amounts of waste, and they can be used for both residential and commercial purposes.
Skip bins can be easily hired from a waste management company. They come in a variety of sizes to suit your needs. You can also find skip bins that are specifically designed for certain types of waste, such as green waste or hazardous waste. Skip bins are a great way to manage your waste responsibly, and they can make a big difference to the environment.
How skip bins can be used for landscaping and garden waste as well?
Most people think of skip bins as a way to get rid of general household waste, but they can actually be very useful for landscaping and garden projects as well.
Garden waste disposal in a big city like Perth can be a challenge, but skip bins make it easy. Simply fill the bin with garden waste, such as grass clippings, leaves, and branches, and then call a skip bin hire company to have it picked up.
Why choose Coastal Waste Management for your rubbish disposal and recycling?
Coastal Waste Management is Perth's premier rubbish disposal and recycling service. We provide skip bin hire, commercial waste collection, and construction and demolition waste removal.
Our team is dedicated to providing an efficient and sustainable waste management solution for our clients. We are committed to diverting as much waste as possible from landfills, and our modern facilities are designed to maximise recycling and minimise environmental impact.
Whether you're looking for a Perth recycling service or "skip bin hire near me" when you are around the Perth area, Coastal Waste Management is the perfect choice for your rubbish disposal needs.